Appreciation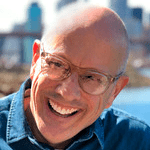 " Working with Alex has been a force multiplier in my growth holistically both personally and as a corporate coach. He always shows up where I am and is fully present. This empowers me to immerse myself in the journey of our coaching relationship. His authenticity, fierce courage and humor creates the safe space for me to discover, learn and create the depth of insight I need to put into action outside our coaching sessions. The outcome is the personal strength in how I show up as an individual, a partner, in society and as a coach."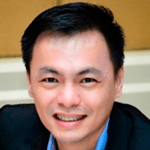 " Having Alex as my coach is a blessing. It is clear to me that Alex enjoys helping people. As a coach, Alex is both supportive and provocative. When Alex challenges me, he helped me to face my reality with clarity, focus and honesty. My coach helped me to discover who I am, how to get the most out of life and become a better version of myself. He made me curious about myself and unleashed my wholeness and creativity. A good coaching relationship depends on trust and I trust Alex. He is a role model of possibilities.Thank you Alex."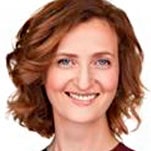 " He helped me to change my life. Alex was my coach when I most needed him - right before my huge career jump. He made me laugh and cry, inquire and ask. He challenged my certainty and supported insecurity. I had a major breakthrough and Alex played a key role in it."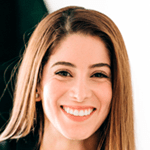 " Alex is professional, resourceful, compassionate, intuitive and brings a bucket load of humor! I have had the wonderful pleasure of not only being trained as a coach by Alex but currently as my coach, he continually empowers me to stand in my full authenticity. He has the ability to see right through me while still providing a safe and compassionate space for me to explore both my light and dark sides. He can be with you in your most vulnerable moments while bringing in lightness and humor when needed, providing a lot of trust. Alex calls me out when I am playing small while continually holding the highest vision of my most powerful self even when I am not ready to see it or hold it for myself. He asks powerful questions and gives me a lot of space to think about what I want and need then drives me to action. Regardless of the topic at hand, Alex allows for the coaching to move forward with ease and comfort due to his calm and collected attitude. He has the ability to know what is needed and can create change very quickly for the biggest impact. He is an inspiring coach and a strong leader – I would highly recommend Alex."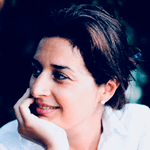 " I can't recommend Alex enough. He is one of the most loving and caring persons I know. I met him as a front leader and his authenticity and genuine socks :) had a big impact on me, inspiring leader he is!!

I was working with him during my certification journey, lots of doubts, questions, challenging moments and opportunities . He was amazing supporting me during this process, increasing my self-confidence and clarity around my values and purpose.

Alex is not just an incredible coach but an amazing, courageous, authentic human being with a priceless sense of humour. Thanks for all Alex. You rock! "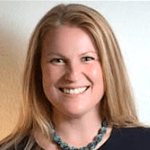 " Alex is an extraordinary coach – being both my personal coach as well as my coach/mentor for my coaching certification. With Alex, I have been able to develop new perspectives, see new possibilities, and walk new paths in all areas of my life. His huge heart, his no-nonsense approach, his experience, depth and range of skills as well as his genuine care and compassion all come together in powerful, transformative coaching sessions."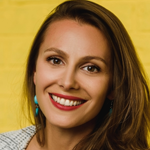 "Alex is the rare breed of coaches who not only has coaching mastery, massive experience in both training and coaching, but he also has deep intuition and unwavering belief in his students. In working with Alex, through my CTI certification I personally shed many limiting self-sabotaging beliefs. His masterful coaching led me to step into my confidence and take massive action in my coaching business. I have now started my own successful coaching practice in Dubai and continue connecting with Alex for "redirection". I highly recommend Alex as a personal coach and a trainer."
×
Join ON PURPOSE community
Enter your name and email below to receive instant access to Alex's valuable recources, tips and articles.
Click here to view our Privacy Policy