Golden Rules for Coaching
by Alex Verlek
Why?
---
This book is an expression of my purpose.
This book is to contribute to my mission.
This book is to celebrate 15 years of coaching.
This book is to spread knowledge.
This book is to inspire and call forth.
This book is to support the global coaching community.
This book is to express gratitude to my teachers, students and coachees.
This book is to capture some of the insights I've picked up whilst on the path of coaching and teaching.
This book is to let you get to know me better.
My intention with this book is to invite coaches to reflect on their work and see how they can take it to the next level. To explore how you can serve your coachees even better. This is not exclusively for coaches yet also for all others who're on a mission to make this world a bit of a better place by supporting people who want to move from 'good to great'
"In Golden Rules for Coaching" Alex has clearly laid out vital tenets of effective Coach - Coachee
relationships. Coaches sincerely invested in facilitating deep, lasting, positive personal growth would be wise to take them to heart."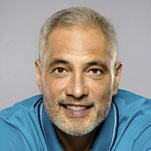 "With the 15 Golden Rules of Coaching, Alex Verlek takes coaches on a journey into what is at the heart of being a coach. Beyond the skills which can be learned and practiced and mastered, what Alex accomplishes in his straightforward yet profound book is to remind coaches what makes coaching powerful. Too often we get caught up in the results, doing, and looking good. Alex and the Golden Rules reminds us there is something deeper and more basic that sets the truly great coach apart from one who is just going through the motions. So whether you are a master or beginner, the Golden Rules is a must read - a must
reminder—of what it is to be a great coach who makes a difference in a person's life."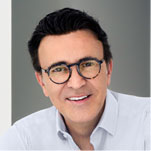 Alex has a unique ability to bypass boundaries and create meaningful connections in a very effortless way. This allows the person dealing with him to feel they are heard, seen and most importantly they are safe to share anything they want as they will never be judged or misunderstood. Every time I have a chance to work with Alex, I grow, I learn something new and I see things in my life from a totally different angle.
The Golden Rules in this new book give me a similar gift and is totally in line with his very special gift to blend his fierce courage energy on one side with his caring energy on the other side. Mixing those energies make him a great coach, because he knows how to stretch and push hard, and at the same time be compassionate and empathetic with his clients at the same time.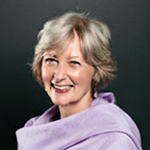 There's gold in this book! As part of my coach training, I recall being told that the tears of the person I was coaching were like gold in terms of coaching. Alex has incorporated the keys that support the coaching experience, and remind us of the essence of powerful coaching. From the simple diagram "Why & What in Coaching" to each chapter's description, these principles are time tested. The book is a great "go-to" no matter your coaching expertise or years of experience. I can reach for it to stay true to the essence of what works and what doesn't work well in coaching. It is a wonderful resource to help focus on simple and critical elements of coaching at its best. Thank you Alex for having the courage to capture and publish a very rich resource and tool for coaches. Thank you so much Alex for your inspiration and wisdom sharing!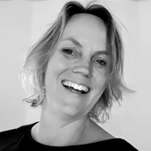 What I love about Golden rules for coaches is that it captures the essence of what coaching is and what it is not. Alex is able to convey deep wisdom in a light and engaging way. While the chapters are easy to take in, they all invited me to spend more time and reflect deeper and I 'm sure I will re-read it and land on different layers each time.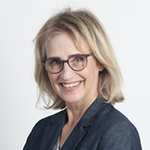 I just wanted to say thank you for your beautiful book. Your books are truly excellent. And why? Well, except from the wisdom and the knowledge you bring, and your own way of writing… they are excellent because there is not one word to many, just right on the point and no BS (Verlek style). For a person with ADHD it's hard to even open a book and easy to loose focus. But your books are understandable, make sense and are fun to learn from. Thanks also for your personal words in the beginning. You ARE the one who got me into this coaching mess!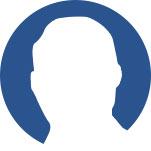 "Alex is a master coach who brings the gifts of clear, simple and very powerful advice, distilled from years of experience. These are gems of wisdom of great value to all coaches."