Climb That Mountain (part 2)!
February 23, 2021
I started my 2020 with climbing the 2000 meters high mountain near my house. 
I have to admit it took a lot of effort, but I got up there. And the moment I got up there was a moment of victory, a victory mainly over myself.
Who knew back then that just a few of months later, I would end up in hospital with a seriously herniated disc, very little strength in the right leg and foot, unable to walk. 
From an active man, that day mowing the lawn, to being taken to hospital by ambulance and wheeled into the Intensive Care.
Due to Covid, no visits possible. So here I was, alone, afraid and fragile…with my legs not moving. To top it off, my doctor told me that I'd never garden nor hike as I was used to AGAIN..
Long story short, last weekend and only 10 months later I was BACK UP that mountain!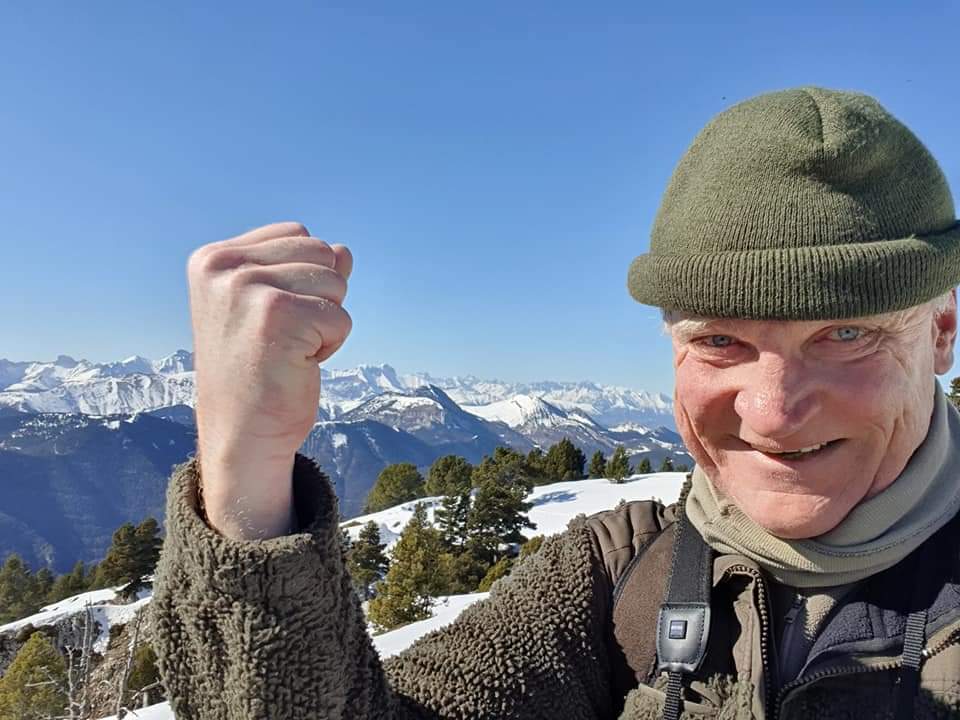 The way up there?
On my knees, in the ambulance; intensive care; by the hand of the physiotherapist, behind a walker, on crutches, 500 meter, 5 km, a few hours, ups & downs and that day, step by step all the way up. Tears of gratitude and so f*cking happy!!
P.S. If you are curious about my journey, here it is:
6 Comments